Share this booking
Not ready to book, need someone else to pay, or maybe you just want to share your great idea with others? That's fine - use the methods below to send directly to your colleagues.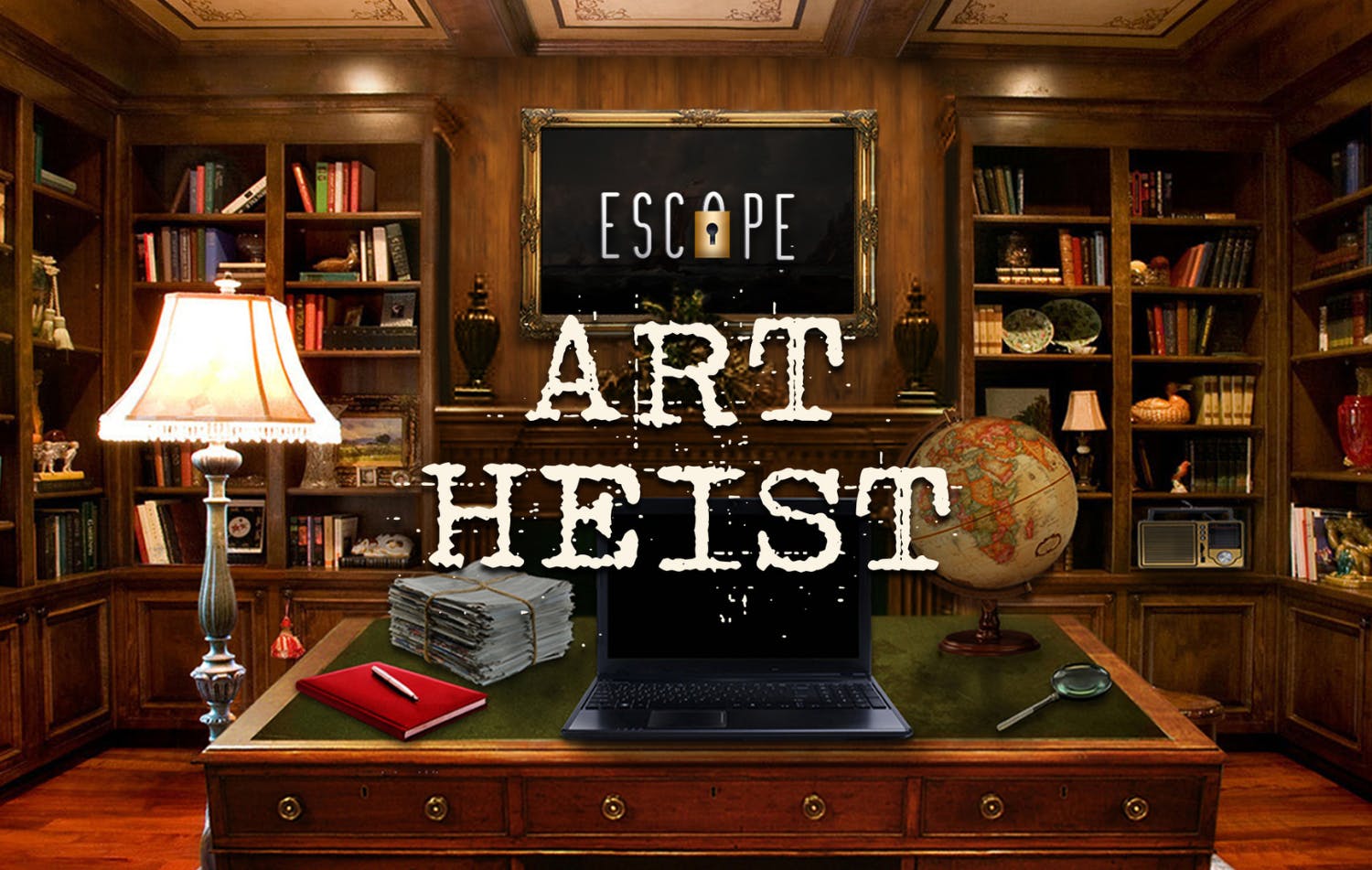 Play Video
Escape: Art Heist
You've been framed for an elaborate art heist. While the real thief walks free, it's up to you to unravel the clues and make your escape in a race against time!
You've been framed for an elaborate art heist. You must work as a team to crack the code and escape. Hosted via video conference and one of our virtual event managers, participants will have to unpick evidence, unravel cryptic messages and avoid the curveballs that will be thrown at them along the way! Using image recognition and augmented reality technology, teams will have to scan the right objects via our Art Heist Escape website to unlock tasks, challenges and codes in order to break free!
You will be required to split your group into teams before the briefing (we recommend teams of 4-6 participants). You will also need to name them Team 1, Team 2 etc. so they know which to select when joining the game within the app. You do not need to advise us of the team allocation, just make sure the participants are aware.
The Virtual Briefing and Wrap Up will be delivered by our Remote host via a video conference call and the link will be found in your Joining Instructions.
Make sure you share the Joining Instructions with all participants before the event which has instructions on downloading the app, and top tips to consider. Participants can join the briefing individually on their own devices, or you can display on a screen for everyone to view together. You should identify a designated meeting place (if not the same as the start) for everyone to meet up for the wrap up.
JOIN THESE AND OVER 500 OTHERS ENJOYING OUR TEAM ACTIVITIES WORLDWIDE